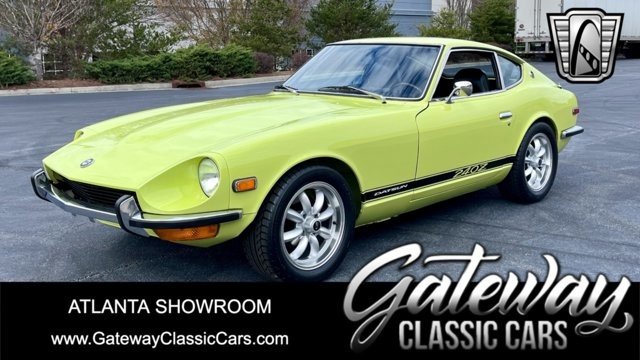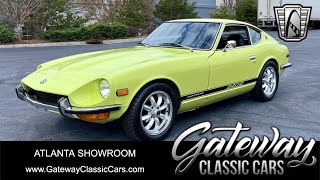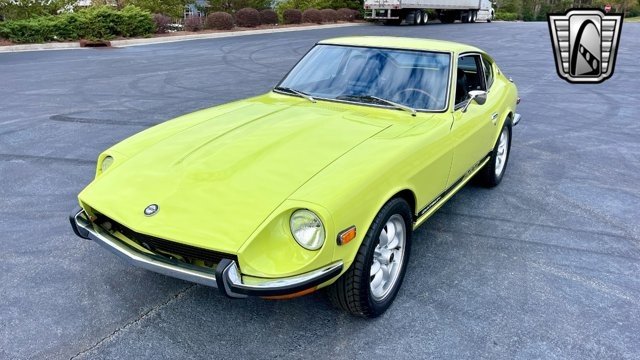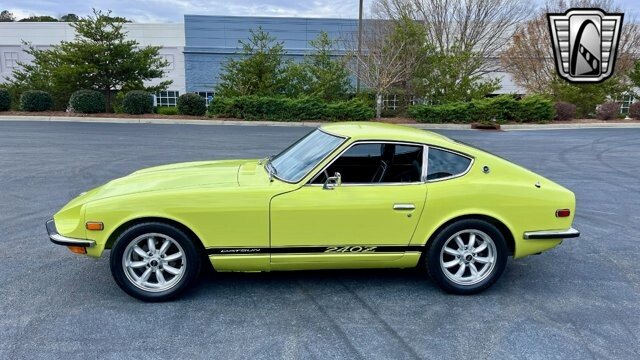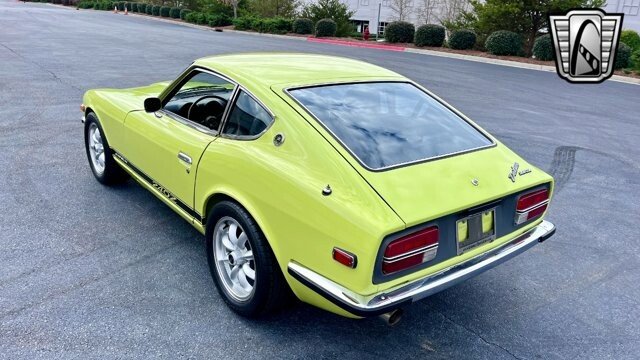 Datsun 240Z

1973

ch

Manuel


76 968

Possible
Gateway Classic Cars of Atlanta is proud to represent this fully restored 1973 Datsun 240Z! The Nissan S30 (sold in Japan as the Nissan Fairlady Z and in other markets as the Datsun 240Z then later as the 260Z and 280Z) is the first generation of Z GT 3-door two-seat coupes produced by Nissan Motors of Japan from 1969 until 1978. The S30 was conceived of by Yutaka Katayama the President of Nissan Motor Corporation U.S.A. and designed by a team led by Yoshihiko Matsuo the head of Nissans Sports Car Styling. This particular 1973 240Z was recently restored nut for bolt and is ready for its next owner to both show off and enjoy driving! Power is sent to the rear wheels by a 2393cc (2.4 liter) inline 6-cylinder motor boasting Dual SU Carburetors backed by 4-Speed Manual Transmission! Everything has been touched replaced with proper factory parts and hardware inside and out has zinc plated. Featuring Rota wheels the factory correct Lime Yellow paint (112) over Black Vinyl bucket seat interior. High resolution photos of the underbody taken on a lift can be provided and we encourage anyone to ask about the restoration. If you are in the market for one of the most iconic Datsuns of all time this example could claim a spot in your garage or a museum!
Un véhicule ? une pièce détachée ? une homologation
Profitez de notre expérience, contactez-nous pour vos recherches au USA.
Faites votre demande à notre équipe