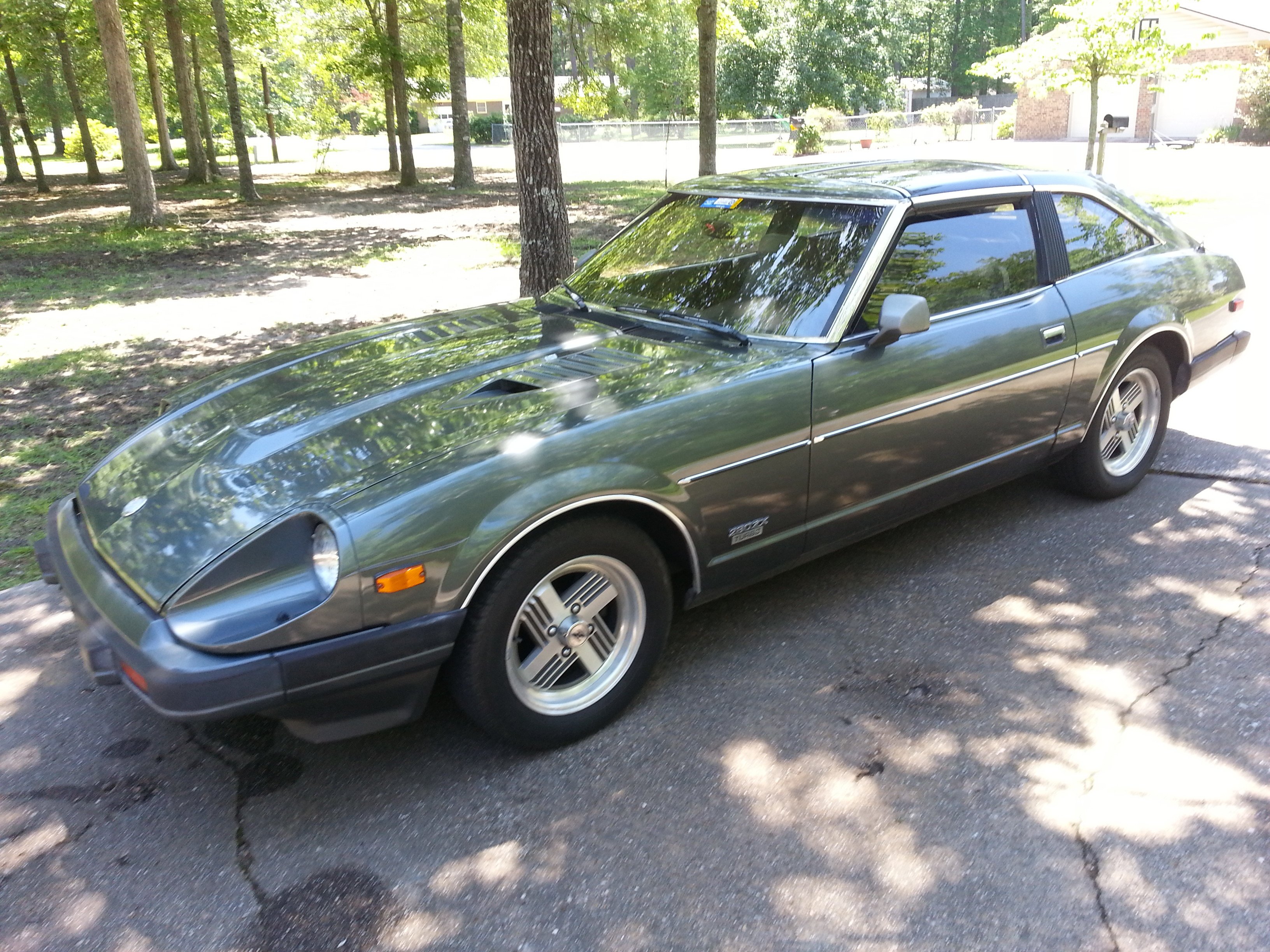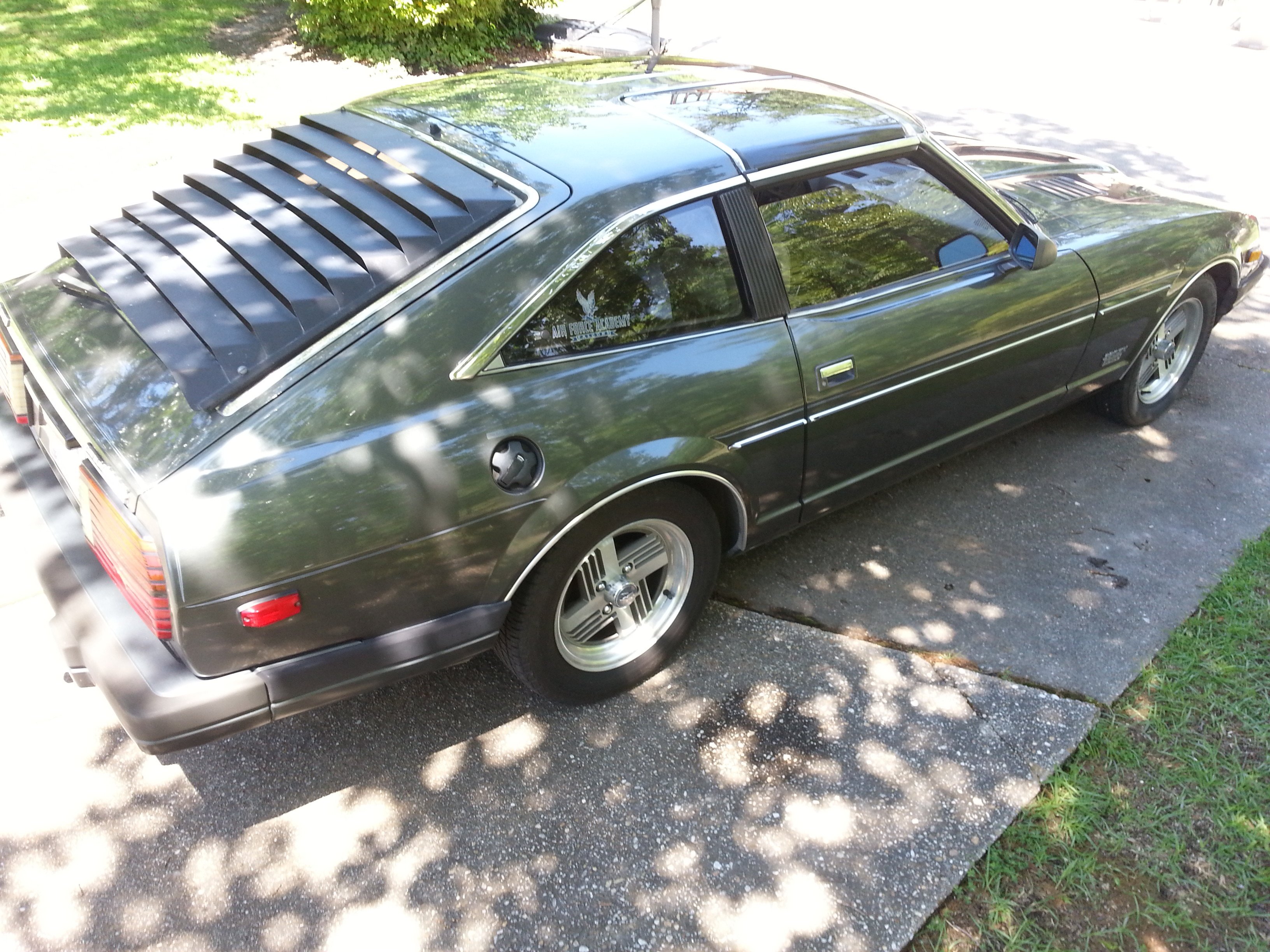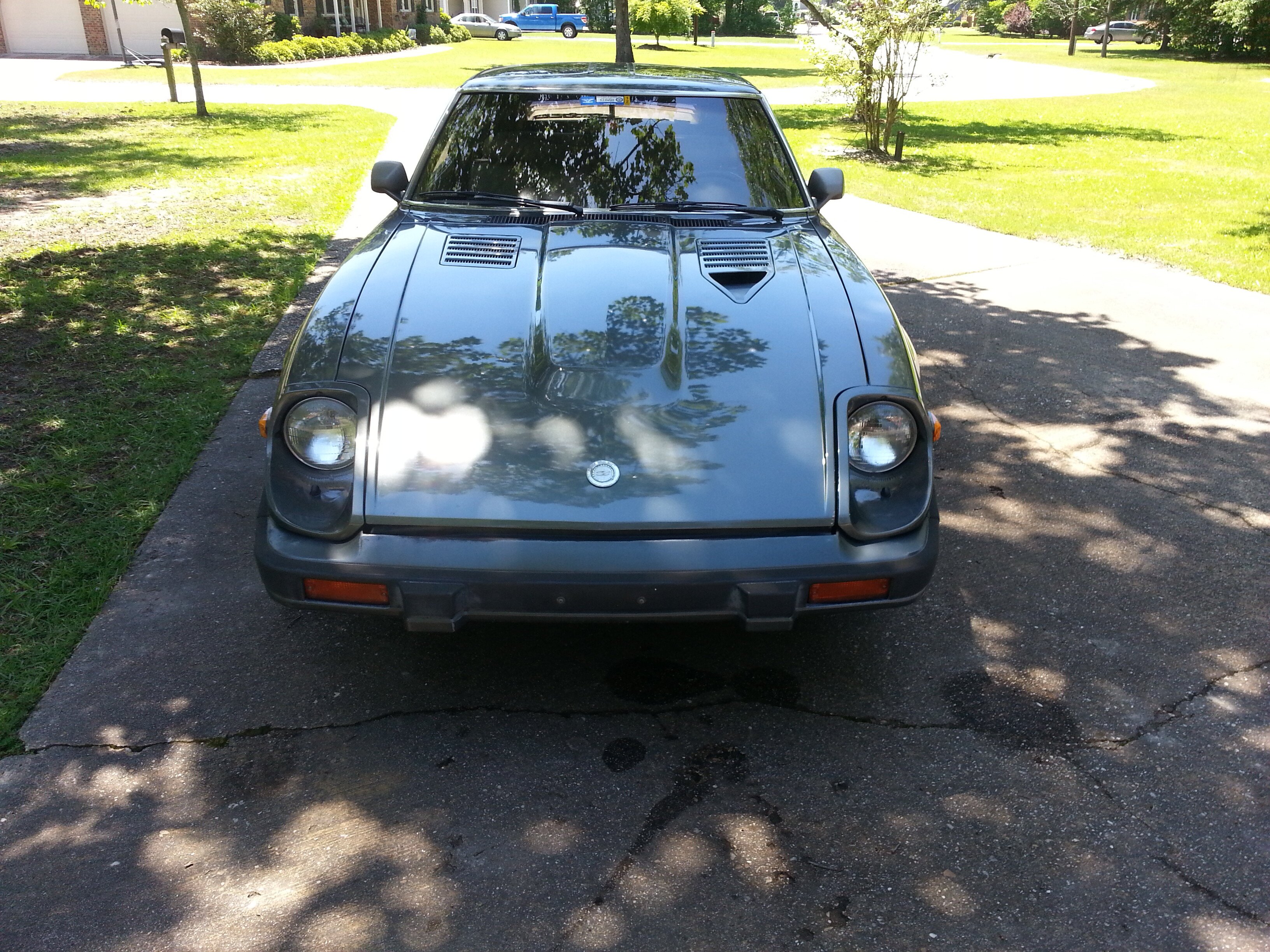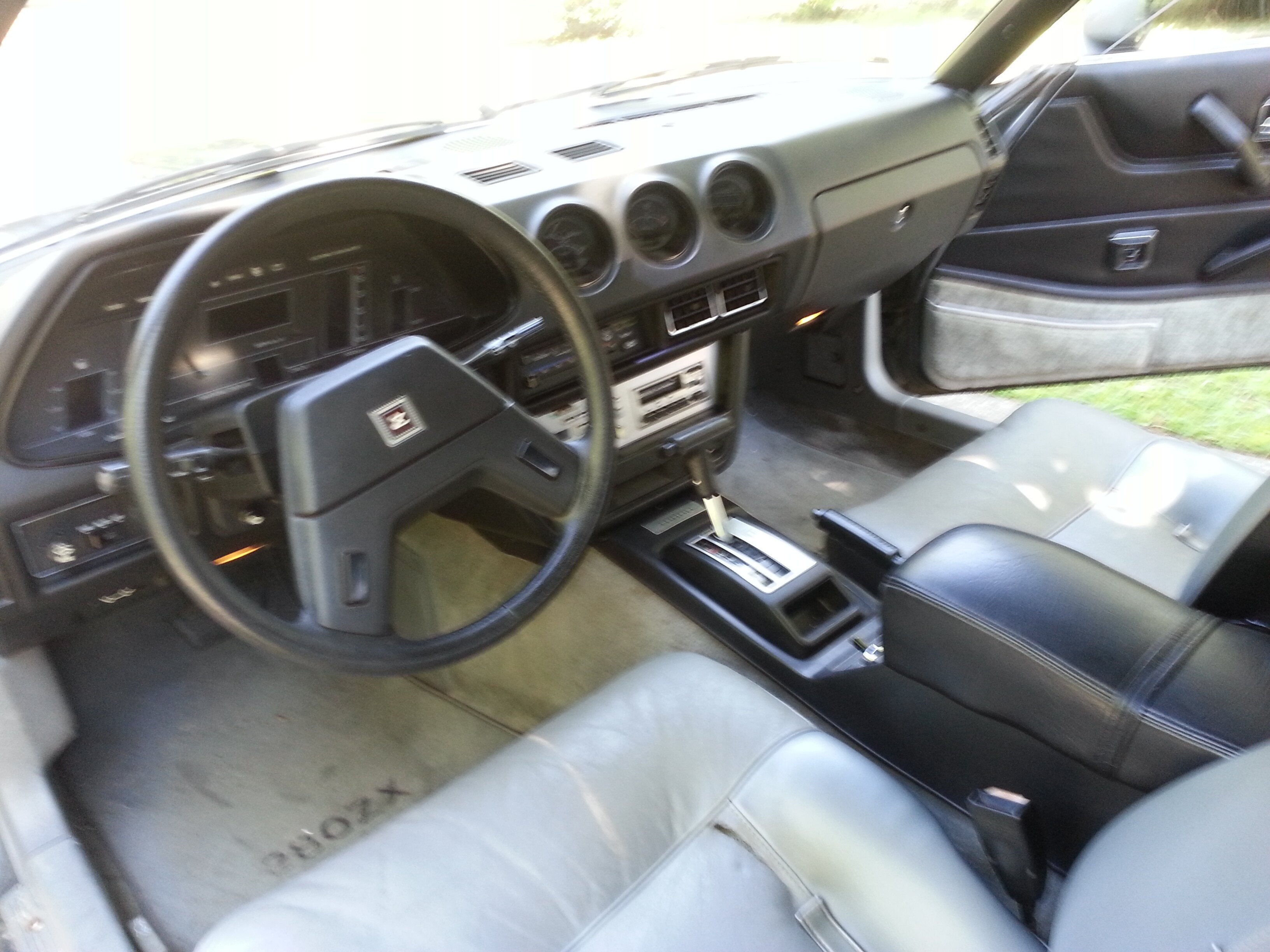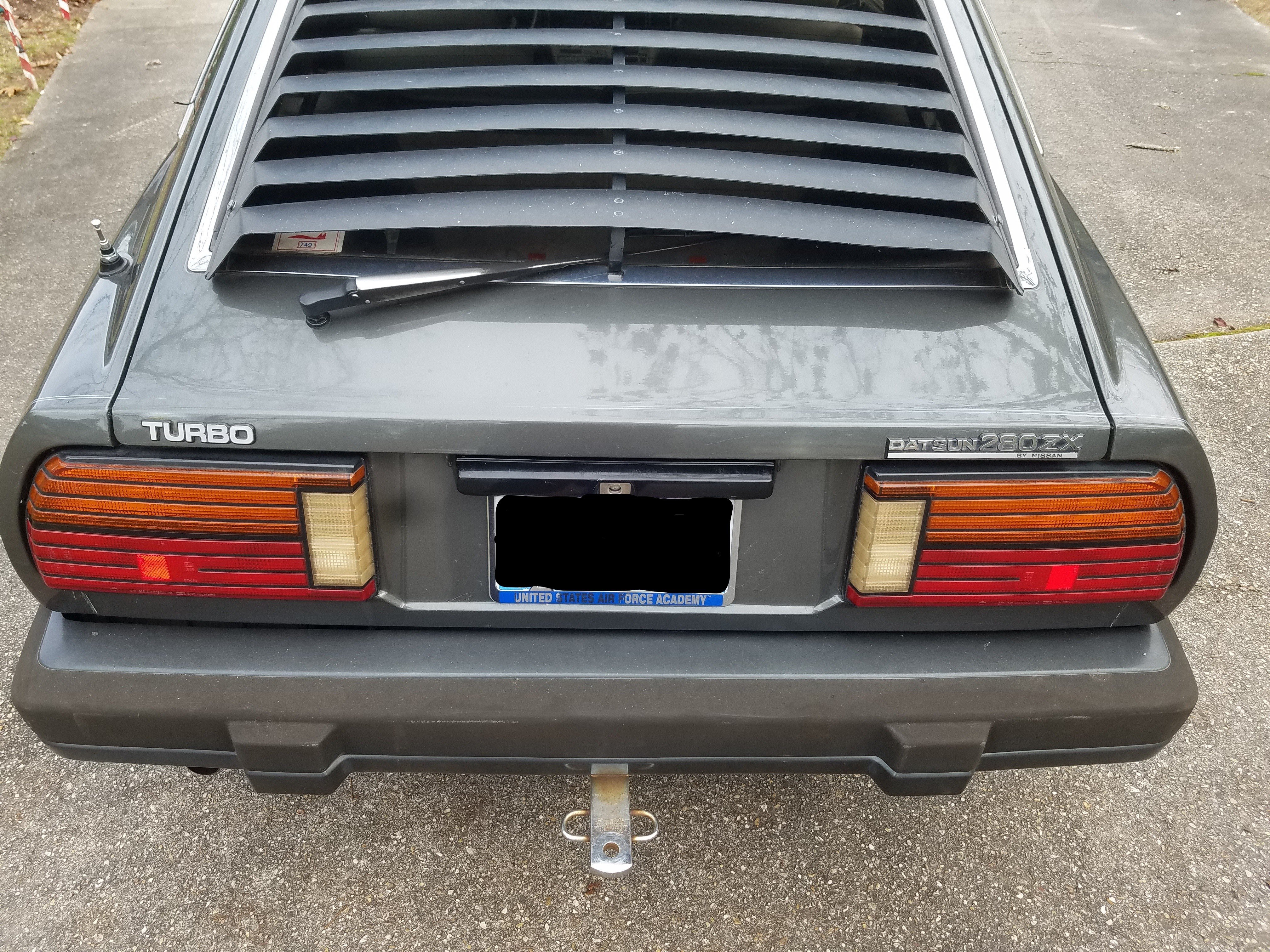 Datsun 280ZX

1983

ch

Auto

6 Cylindres Turbo

210 038

Possible
This is the 1983 Datsun 280ZX by Nissan 2+2 Turbo. I am the original owner. I had wanted one for several years, but quickly jumped to purchase one of the last ones before the transition to what I felt was the unfavorable design changes for the 300Z. It was a great 2nd car for a USAF Lieutenant with lots of time on alert status to spend waxing and caring for this Fairlady.
I have been vigilant to keep it garaged throughout its life and have made sure maintenance was done at regular intervals; mostly by Nissan dealership service departments. Premium fuel has been predominantly used, and non-ethanol whenever available. In the summer of 2018, I had new points, plugs, wires, and water pump installed. The turbo is strong and kicks in immediately when additional power is demanded. The in-line 6 runs clean with no oil burn and gets the same gas mileage it has gotten since the beginning. The rubber seals are all in place and performing perfectly including the T-Tops with no leaks. The A/C system has been adapted to employ modern cooling agents. No rust above or below. The pictures give a good representation of the condition, and any blemishes are slight and easily addressed.
The tow hitch is from towing a 1971 Beetle to Colorado during a change of station. That is the one and only time it towed anything, but since then I just left the hitch on. Why? One reason, as a preventative measure to reduce damage in the event of a rearend accident. Thats it. It's bolted on and can be removed at any time.
Selling my Z is an extremely emotional event. I have made half-hearted attempts at selling over the past few years and have been repeatedly pleased when it seemed it wasn't meant to be at the time. Every time I sit in the drivers seat, I'm convinced I should keep her forever no matter what. However, after a lot of consideration, I've come to a place where its time to let her go for the sole reason that I'm not driving it nearly enough, even for pleasure purposes, and a collector or enthusiast will assume ownership and enjoy many more years of a satisfying driving experience.
I believe shes fairly priced based on condition and mileage. She is an automatic and that seems to fetch a lower price for some reason. After hours of research, I've settled on the listing price as it represents a well-maintained vehicle in very-good condition, ready to drive, with no major issues with body, frame, or function. Or Best Offer implies that I'm willing to negotiate within reasonable bounds. If you're considering asking about the least I'll take or lowest I'll go, the answer is that I'll take the least amount I feel is fair for the vehicle, but it'll probably be very close to the asking price. Like I've said, I've priced it to sell fairly based on current listings.
If you're interested or have questions, please let me know and I'll respond as quickly and as well as I can.
Un véhicule ? une pièce détachée ? une homologation
Profitez de notre expérience, contactez-nous pour vos recherches au USA.
Faites votre demande à notre équipe