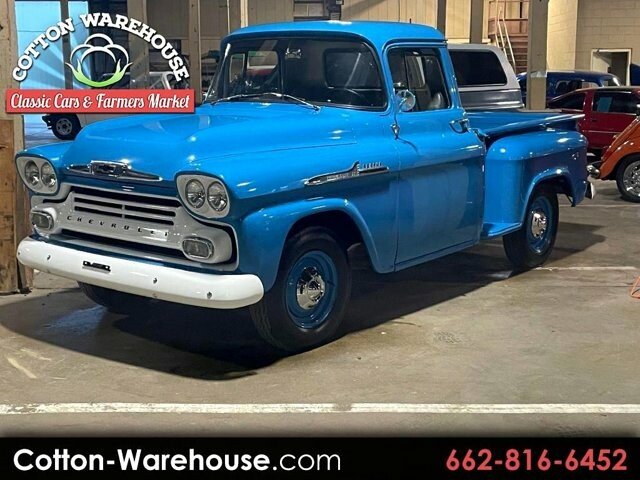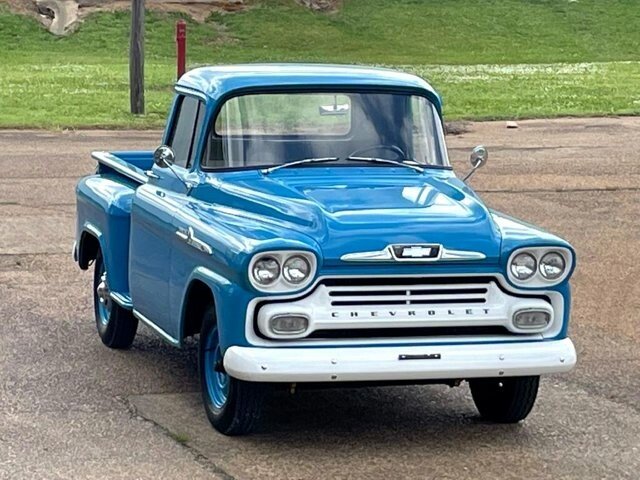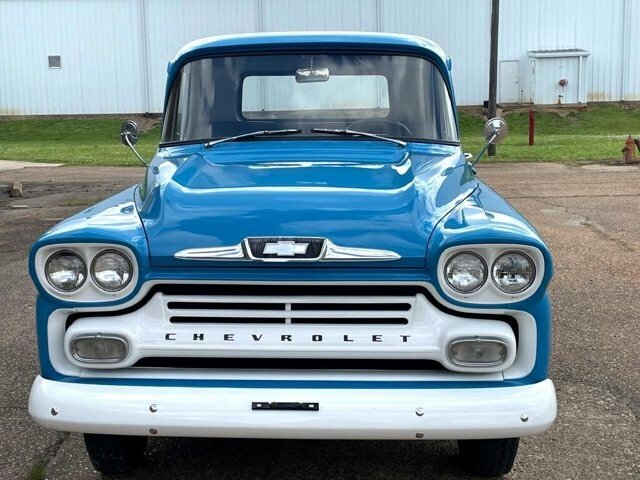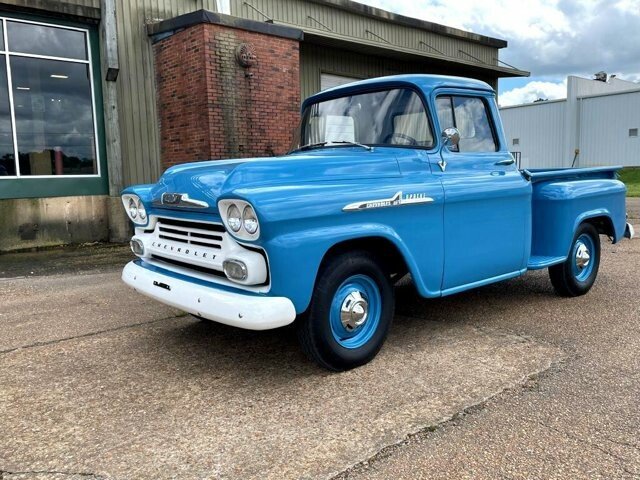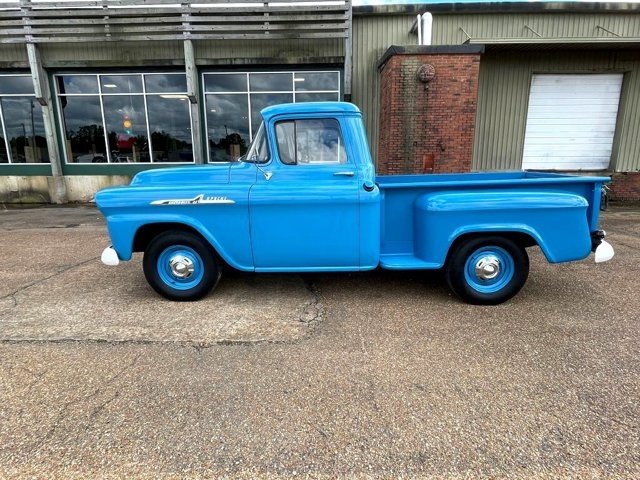 Chevrolet Apache

1958

ch

3 Vitesses

6

40 919

Possible
THE ACTUAL MILEAGE ON THIS STEPSIDE APACHE TRUCK IS 25,426. THE OIL CHANGE STICKER IS WITH THE TRUCK SHOWING THE LAST CHANGE ON DEC 23, 1980 AT 23,600 MILES. IT HAS RECENTLY BEEN BROUGHT OUT OF STORAGE AND BACK TO LIFE AS A TOTALLY ORIGINAL TRUCK, ORIGINAL COLOR, ORIGINAL 6 CYLINDER ENGINE, 3 SPEED COLUMN SHIFT TRANSMISSION, AND ORIGINAL WHEELS. THE INTERIOR HAS BEEN REFINISHED IN GRAY INCLUDING NEW VINYL UPHOLSTERY AND HEADLINER. THE BASE/CLEAR PAINT IS IN THE ORIGINA COLOR AND NO SHEET METAL WAS REPLACED DURING THIS FRAME UP RESTORATION. IT IS EQUIPPED WITH A HEATER, RADIO DELETE COVER, CUSTOM REAR BUMPER, CHROME ORIGINAL RERPRODUCTION HUBCAPS, DUAL REAR VIEW MIRRORS, AND STAINED AND VARNISHED WOOD FLOORED BED. THE TIRES ARE 6.50 X 16 SUPER TRANSPORT FROM SPECIALTY TIRES OF AMERICA. THEY APPEAR AS 6 PLY TRUCK TIRES BUT ACTUALLY DRIVE LIKE RADIALS. IT WAS ORIGINALLY PURCHSED IN LENZBURG, ILL AND TITLE TRANSFERRED TO SMITHTON, IL IN 2003. ORIGINAL TITLES, REGISTRTIONS AND ANTIQUE VEHICLE TAG IS INSIDE THE TRUCK. PICTURES SHOW THE FACTORY CHALK MARKINGS ON THE FIREWALL. THE ORIGINAL STEERING WHEEL, WITH CENTER CAP, IS AVAILABLE WITH THE TRUCK. Visit Cotton Warehouse Classic Cars online at www.cotton-warehouse.com to see more pictures of this vehicle or call us at 662-816-6452 today to schedule your test drive.
Un véhicule ? une pièce détachée ? une homologation
Profitez de notre expérience, contactez-nous pour vos recherches au USA.
Faites votre demande à notre équipe